Kitchen Cleaning Tips To Make
Your Kitchen Look Brand New
How to leave your sink shining.
A great product for this is Cif Cream, it works from the first application, but you have to make sure to remove it entirely with water and then dry it, or it will have white marks all over your sink.

Another excellent product is Viakal, for metal sinks, besides removing marks, it also eliminates marks of limescale and leaves a super brightness. Bang works excellent for metals too, and the smell is really good.
Another product is The Pink Stuff, it works great to remove all marks on your sink, but just like Cif you need to remove everything with water and dry it. However it is a
lot cheaper than most other products being only 89p in some stores.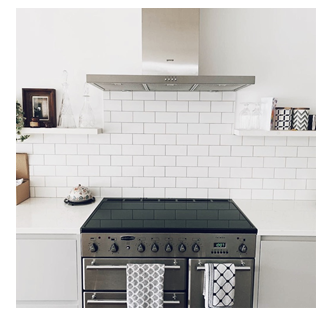 How to leave your microwave looking brand new.
Who never put something to heat in the microwave and ended up dirtying everything? Well, and I think many have already gone through this and an incredible tip to clean your microwave in a practical and semi-chemical way and using half a lemon and a container with water. That's right, and the lime will act in a way to eliminate any odour and also facilitate the cleaning of your microwave.
Cleaning method: Put water in a container, squeeze the lime and place the pressed part into the water, place the container in the microwave for 5 minutes, remove the container and with a dry cloth wipe the cleaning throughout the inner part. Okay, now you have a clean microwave and a refreshing smell.
How to clean your toaster
Remove the crumb tray, where the crumbs are, wash with detergent. Pour the residual contents between the grates in the trash and with the aid of a toothbrush or those brushes used to wash bottles, wipe away any residue remaining between the grates. To finish with the outside, if your toaster is very greasy, use washing powder and with the soft part of the wax, clean throughout the greasy area, remove the soap produced with a damp cloth and finish wiping with paper. Ready now you have a brand new toaster.
Cleaning the refrigerator: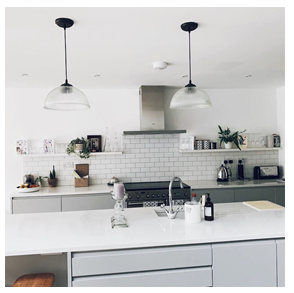 Remove all contents from the fridge, then all removable parts and wash all of them with water and dishwashing detergent. Use the soft part of the humid wax to remove any more difficult dirt with a damp cloth (better to use the synthetic ones) , wipe the entire refrigerator and with the dry, remove any residue left, put the parts that have been washed back and ready, now you have a perfect refrigerator to receive your refrigerated food.
Bonus: If your refrigerator smells terrible, here are some options:
Deodorizer filter

Essential oils

Lemon and vinegar